How do I unzip files on an iPad or iPhone?
ZIP files are one or more files compressed together to create a smaller file that downloads faster.

Most of our products and freebies will download as a zip file, which need to be unzipped before you can open them in your preferred app like Cricut Design Space. On an IOS device like an iPad or iPhone, you do not need any third-party app to unzip a file.

If you have never used zipped files before, or are having trouble working with them, follow these steps to unzip files on an IOS device:

Step 1: 
When you click on the download button from your download page, a window will pop up, click "Download".

Step 2: Locate the shortcut button for your Downloads folder. Tap on the button then tap on the file name.


Step 2a: If you weren't able to find the shortcut button, go to your home screen then locate and open the Files app. (If you were able to find the shortcut button, skip to step 3).
Step 2b: Once you have the Files app open, locate your Downloads folder then locate you zip file.
Step 3: To unzip the file you can either tap on the zip file once, or hold your finger on the zip file and tap "Uncompress"
Step 4: Your file will now be unzipped and show as a new folder.

Step 5: You can now open the files in the software you wish to use them in.Make sure to choose the right file type for your software.
Still need help? Please contact us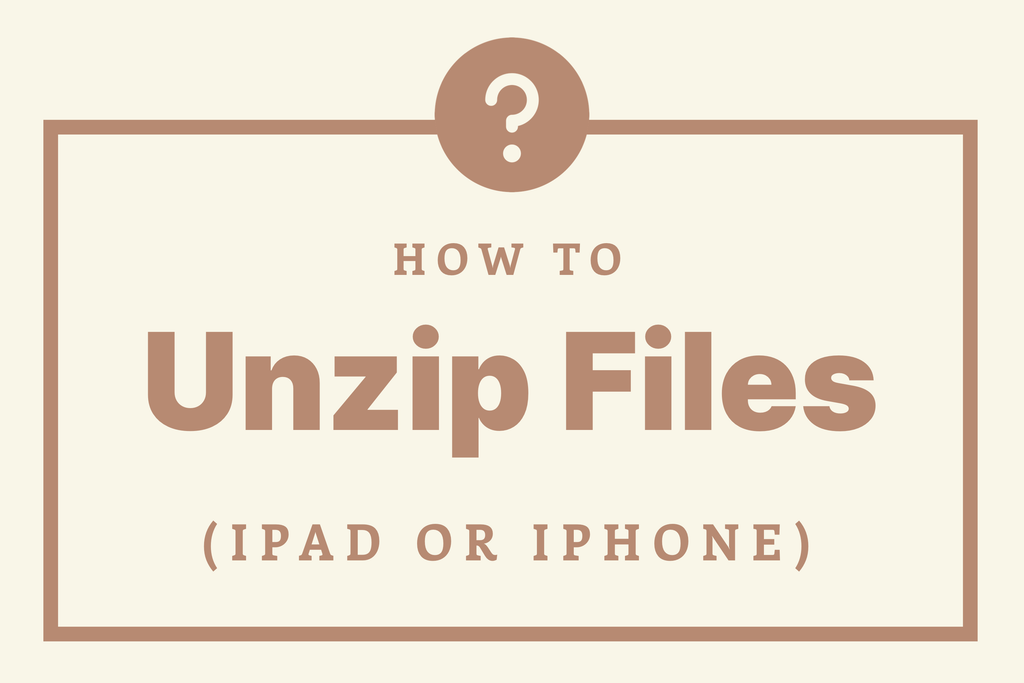 ---